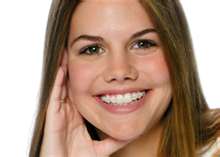 Dr. Bisbas is not willing to let finances stand in the way of your treatment. It is our mission to provide you with affordable treatment that fits your budget!
The cost of your orthodontic treatment may vary depending on your individual needs and treatment plan. Dr. Bisbas and his staff will discuss with you the cost of your treatment, and your available payment plan options, so that you are able to make the best choice for you, and your smile. We will work with you to create a payment plan that fits your budget, and you will know what to expect before beginning treatment.
Dr. Bisbas offers you a number of conveniences that put you first, including:
* Most insurance accepted & filed
* Visa, MasterCard & Discover accepted
* Flexible payment plans, including Care Credit
* Financing available OAC with no finance charges and no interest
Affordable Payment Plans
Your smile is yours forever, and we want to make it as easy as possible for you to receive the best orthodontic care whenever you need it.
For your convenience our practice offers interest free installments with low downpayments, we also accept most major credit cards and insurance plans.
Our office staff is always available to help you with insurance claims and paperwork, if you have insurance that will be covering any portion of your orthodontic treatment
Please let us know if you have any questions about your insurance coverage; and how we can help to make your entire orthodontic experience a pleasant one. We deliver the finest care at the most reasonable cost to our patients.
Aetna Dental
Adventist Risk Management
Assurant Employee Benefit
Blue Shield of CA
Blue Cross
Anthem Blue Cross
Cigna Health Care
Coresource
Delta Dental
Delta USA
First Dental Health
Guardian
Health Comp Administration
Health Plans Inc.
Humana Dental
Metlife Dental
Premier Access
Principal Life Insurance
Tri-Care TDP
United Health Care
To experience state-of-the-art orthodontic care, schedule your complimentary consultation online or call our office at: 858.755.5363