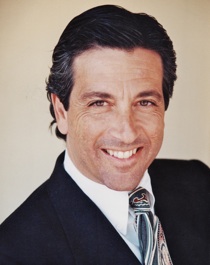 Dr. Bisbas believes that being an orthodontist is the best job in the world! He enjoys the energy that comes with working with children, adolescents, and adults and finds it rewarding to be able to help each patient grow towards a beautiful and healthy smile.
In order to become an orthodontist, Dr. Bisbas first attained his Bachelor's Degree from the University of California San Diego before attending dental school at the University of Southern California. After graduation, he went on to complete his orthodontic residency at the University of Southern California. Dr. Bisbas has over 28 years of orthodontic experience and is a member of the American Association of Orthodontists, the American Dental Association, the California Dental Association, and the Pacific Coast Society of Orthodontists. Dr. Bisbas enjoys golf, music, photography, and spending time with his wife Meg and his family. Their oldest daughter has graduated from his alma mater the USC School of Dentistry. Their son is currently a sophomore at the UCLA School of Dentistry. Their youngest daughter, also a USC graduate, has been accepted to the USC Masters of Accounting program. Proud Dad!
As an orthodontist, Dr. Bisbas believes that continuing education is essential. In order to achieve the best possible smile for all of his patients, Dr. Bisbas educates himself on the most technologically advanced orthodontic methods and technologies. His particular areas of interest include the interceptive treatment of young children; as well as adult therapy including, but not limited to surgical and invisible orthodontics. Dr. Bisbas is proud to be an Invisalign Premier Provider, awarded only to the top 5 percent of doctors in North America. To achieve this status, Dr. Bisbas demonstrated an exceptional level of Invisalign® experience.
Dr. Bisbas and his staff recognize that every patient has different needs and they pride themselves on the courteous service they deliver to every patient in the office. Dr. Bisbas believes that clinical knowledge must be supplemented with personalized care. He thoroughly assesses your dental health and then formulates a treatment plan based upon your particular diagnosis. Dr. Bisbas not only determines the plan of care each patient will receive, he himself provides the dental care at every visit throughout treatment. With our small office environment we feel that you will instantly know why our office offers the finest quality care and service.
Dr. Bisbas is a member of: