Successful orthodontic treatment is a partnership between the orthodontist and the patient. Dr. Bisbas and his staff are dedicated to achieving the best possible result for each patient.
Orthodontics and Dentofacial Orthopedics is the dental specialty that includes the diagnosis, prevention, interception and correction of malocclusion, as well as neuromuscular and skeletal abnormalities of the developing or mature orofacial structures. An orthodontist is a dental specialist who has completed at least two additional years of graduate training in orthodontics at an accredited program after graduation from dental school.
The length of treatment depends on a number of issues, including the severity of the problem, the patient's growth and the level of patient cooperation. The actual treatment time is usually close to the estimated treatment time, but treatment may be lengthened if, for example, unanticipated growth occurs, if there are habits affecting the dentofacial structures, if periodontal or other dental problems occur, or if patient cooperation is not adequate. Therefore, changes in the original treatment plan may become necessary.
Helping Your Child Smile With Confidence.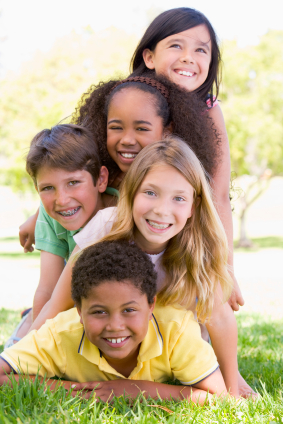 Many orthodontic problems are actually preventable if they're caught early enough. That's why children as young as age seven should see an orthodontist, as recommended by the American Association of Orthodontists.
Dr. Bisbas offers early orthodontic treatment to detect and correct problems, which can achieve better long-term results. You'll feel confident knowing that Dr. Bisbas always looks at conservative treatment options first. These include expanders, space maintainers, retainers and habit appliances.
It's best for Dr. Bisbas to see children by age seven to advise if orthodontic treatment is required and if it is the best time for the patient to be treated. The first permanent molars and incisors have usually come in by that time and crossbites, crowding, and other problems can be evaluated.
Why Early Treatment
When treatment is begun early, Dr. Bisbas can guide the growth of the jaw and guide incoming permanent teeth. Early treatment can also regulate the width of the upper and lower dental arches, gain space for permanent teeth, avoid the need for permanent tooth extractions, reduce likelihood of impacted permanent teeth, correct thumb-sucking, and eliminate abnormal swallowing or speech problems. In other words, early treatment can simplify later treatment.
Advantages of Early Treatment
Moves the teeth back so they will be less susceptible to injury.
Improves the relationship of upper and lower jaws, allowing more normal future growth and development.
Uses maximum advantage of growth for successful treatment.
Improves facial appearance and self-esteem.
May avoid or reduce the need for extraction of teeth when patients are older.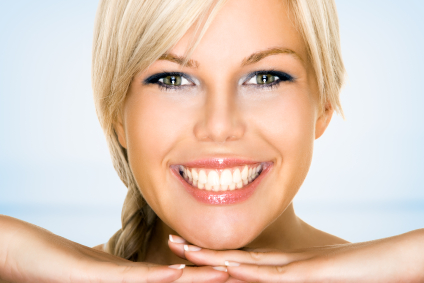 It's Never Too Late to Have a Beautiful Smile.
A healthy, attractive, confident smile gives you the look of success – no matter how old you are!
Orthodontic treatment can be successful at any age, one of every five patients in orthodontic treatment is over 21. Having a beautiful smile can improve self-confidence and enhance your personal and professional relationships. Straight teeth are a part of a healthy lifestyle for today's active adults.
There are a variety of orthodontic types to choose from. New materials and technology have resulted in braces that are more comfortable to wear and less noticeable.Today's braces are more discreet than ever before.
Dr. Bisbas has earned the distinction of being a Premiere Provider of Invisalign®, the clear, removable aligners that straighten your teeth without braces. With Invisalign® visits to the orthodontist's office are less frequent and treatment time can be reduced to fit your busy schedule.
Dr. Bisbas offers traditional orthodontic options as well as Invisalign® and clear braces and will recommend the best option for your individual condition.
We welcome the opportunity to evaluate your orthodontic needs so you can maintain a beautiful smile. To experience state-of-the-art orthodontic care, schedule your complimentary consultation online or call our office at: 858.755.5363